Description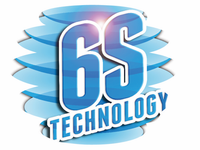 6-stage Purification
This water purifier has a 6-stage purification process (Pre-filter, Sediment filter, Pre-carbon filter, RO membrane, SCM-TECH, MIN-TECH), thereby ensuring the supply of safe and drinkable water.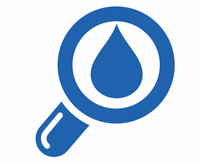 Side Stream RO Membrane (SSM) Technology
This technology reduces water wastage by purifying water with low and high (up to 2000 ppm) TDS.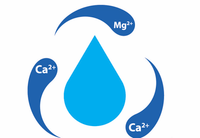 Mineraliser Technology (MIN-TECH)
This technology ensures that the water you drink is fresh and balanced with the right level of pH by adding essential minerals, such as Calcium and Magnesium.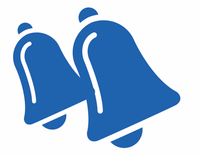 Advance Alert Technology
This water purifier, with the Advance Alert technology, lets you know when it's time to change the RO membrane or other filters so that you can continue to drink safe water.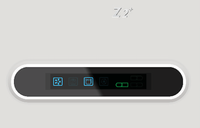 Digital Display
You can take a look at this water purifier's digital display and get the necessary information, such as if the tank is full, if there are any filter changes, and if the water pressure is low.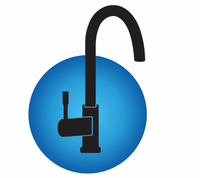 Convenient Design
This water purifier's swivel faucet can be installed at your kitchen premises to get pure drinking water directly from the tap. The water purifier can be fit even under the counter, thereby letting you save more space.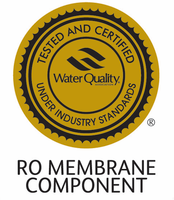 Certified RO Membrane
This water purifier's RO Membrane has been certified and meets the requirements set by the Water Quality Association (WQA).
Specifications
General
| | |
| --- | --- |
| Model Name | CABINET Z2 +(Under the counter) |
| Series | RO + SCMT(Silver Charged Membrane Technology) |
| Color | |
| Total Capacity | |
| Purifying Technology | |
| In The Box | RO Membrane, Power Adapter, Waste Water Clamp, User Manual, Faucet Assembly, Faucet Support, PE Pipes, Input Connector Assembly |
| Power Requirement | |
| Operating Voltage | |
| Power Consumption | |
| Electrical Type | |
Product Details
| | |
| --- | --- |
| Detachable Storage Tank | |
| Auto Shut Off | |
| Auto Start | |
| Overflow Protection | |
| Child Lock | |
| Filter Type | PURITY THROUGH 6 STAGE PURIFICATION-6S TECHNOLOGY: Pre-filter + Sediment filter + Pre Carbon filter + RO Membrane + SCM-TECH(Silver Activated Post Carbon+ MIN-TECH). In A. O. Smith Z2+ model 100% of the water passes through the RO membrane, no bypass. |
| Membrane Type | Thin Film composite RO Membrane |
| Storage Tank Material | Food Grade ABS Storage Tank |
| Indicators | ADVANCE ALERT TECHNOLOGY-For Sediment + Pre Carbon and RO membrane + Silver Activated Post Carbon filters change. |
| Alarms | |
| Other Convenience Features | GOOSENECK FAUCET Stylish designed Swivel faucet for user convenience. |
Performance Features
| | |
| --- | --- |
| Filtration Capacity | |
| Cold Water Dispenser | |
| Hot Water Dispenser | |
| Maximum Input Water Temperature | |
| Minimum Input Water Temperature | |
| Installation Type | |
| Purification Stages | |
| Total Dissolved Solids (TDS) Levels | |
| Water Flow Rate | |
Dimensions
| | |
| --- | --- |
| Width | |
| Height | |
| Depth | |
| Weight | |
Warranty
| | |
| --- | --- |
| Warranty Summary | 1 Year Comprehensive Warranty & 2 Years RO Membrane warranty if TDS is < 2000 ppm & Hardness is < 400 ppm OR 1 Year RO Membrane Warranty if TDS is < 2000 ppm Hardness is above 400 ppm |
| Warranty Service Type | On site warranty services on product related issues by registering request to CC through email -aosmithcs@aosmithindia.com or by calling to 1800 103 2468 / 1860 500 2468. |
| Covered in Warranty | All electrical and functional parts are warranted for one (1) year from the date of original purchase. |
| Not Covered in Warranty | Plastic, cosmetic parts and exterior finish, excludes defects occurring due to abuse, faulty care, maintenance,repair or alteration to the product or to its parts by unauthorized personnel. |
| Domestic Warranty | |
| International Warranty | |