Description
Sediment Filter
This is the first stage of purification in this water purifier. The sediment filter removes fine and coarse particulate from water.

Pre-carbon Block Filter Cum Absorber
This filter absorbs chlorine and organic impurities such as harmful pesticides from water. Other than this, the filter also absorbs bad taste, color, and odor-causing organic compounds from water.

Antiscalant Cartridge
The Antiscalant Cartridge chelates prevent scaling on this water purifier's membrane layers. This results in improved purification and it increases the life of the membrane.
Reverse Osmosis (RO) Membrane
In this fourth stage of purification, water is passed through the RO membrane at high pressure. This membrane removes hazardous chemicals such as pesticides, herbicides, heavy metals, hardness, and salts present in water. It also removes bacteria, viruses, and protozoa so your family is protected from microbiological threats from drinking unclean water.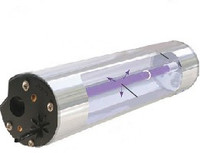 Ultraviolet (UV) Disinfection
The ultraviolet disinfection column is the fifth stage of purification in this water purifier. In this stage, ultraviolet radiation makes water microbiologically safe to drink by disinfecting it from water-borne disease-causing bacteria, viruses, and protozoa.

Ultra-filtration Cartridge
This filtration cartridge effectively removes bacteria, giardia, cysts, and other harmful pollutants from water. It also removes fine suspended impurities from water, to improve its clarity.

Silver-impregnated Post-carbon Filter
This filter enhances the taste and quality of water by removing volatile organic impurities.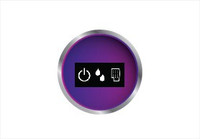 Convenience Features
To make operation simpler, this water purifier features a power on indicator, a purification process, and a tank full indicator.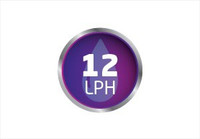 Performance
The Livpure Pep Pro++ water purifier is energy efficient and converts impure water up to 2000 ppm (TDS) into clean drinking water. The purifier delivers clean water at the rate up to 12 L per hour.
Specifications
General
| | |
| --- | --- |
| Model Name | |
| Color | |
| Total Capacity | |
| Purifying Technology | |
| In The Box | |
| Power Requirement | |
| Operating Voltage | |
| Electrical Type | |
Product Details
| | |
| --- | --- |
| Overflow Protection | |
| Child Lock | |
| Storage Tank Material | Food Safe, Non Toxic, Engineering Grade ABS |
| Indicators | |
| Other Convenience Features | |
| Other Features | Sediment Filter, Pre Carbon Block Cum Adsorber,Anti-Scalant Cartridge, Ro Membrane, Uv Disinfection Column, Silver Impregnated Post Carbon Cartridge |
Performance Features
| | |
| --- | --- |
| Filtration Capacity | |
| Cold Water Dispenser | |
| Hot Water Dispenser | |
| Maximum Input Water Temperature | |
| Minimum Input Water Temperature | |
| Installation Type | |
Dimensions
| | |
| --- | --- |
| Width | |
| Height | |
| Depth | |
| Weight | |
Warranty
| | |
| --- | --- |
| Warranty Summary | 1 Year Manufacturer Warranty |
| Warranty Service Type | On-Site Service, Customer Needs To Call The Nearby Authorized Service Center, Service Engineer Will Come To The Site To Get The Product Repaired Or Inspected. |
| Covered in Warranty | Warranty Of The Product Is Limited To Manufacturing Defects Only. |
| Not Covered in Warranty | Warranty Does Not Cover Any External Accessories (Such As Battery, Cable, Carrying Bag), Damage Caused To The Product Due To Improper Installation By Customer. |
| Domestic Warranty | |